Heading up from the valley and Lauterbrunnen towards Wengen.  The Staubbachfall on the right.  The more famous Trummelbachfalle are further up the valley.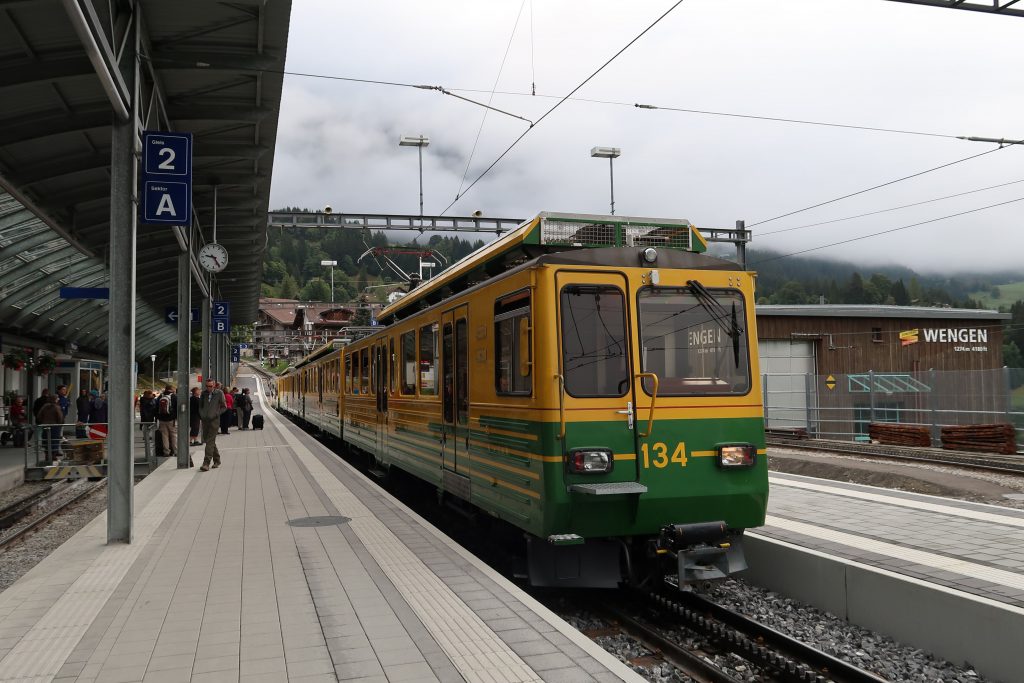 First view of the Jungfrau in the distance  
The Hotel Edelweiss for our stay.
Hotel permanent residents
View from our window (room 107)
They say: "'till the cows come home…"  Well they are today. Moving down to the valley for Winter.
Special birthday celebration for the hotel chef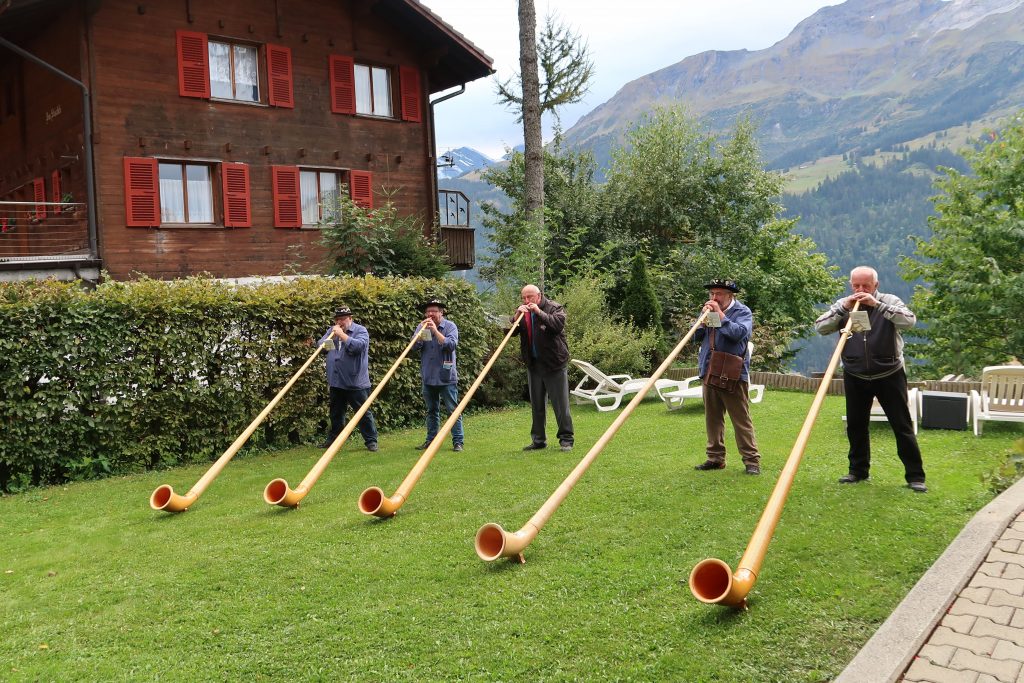 The cable car in Wengen town centre takes you up to Mannlichen. Pay an extra 5 CHF and you can ride up top.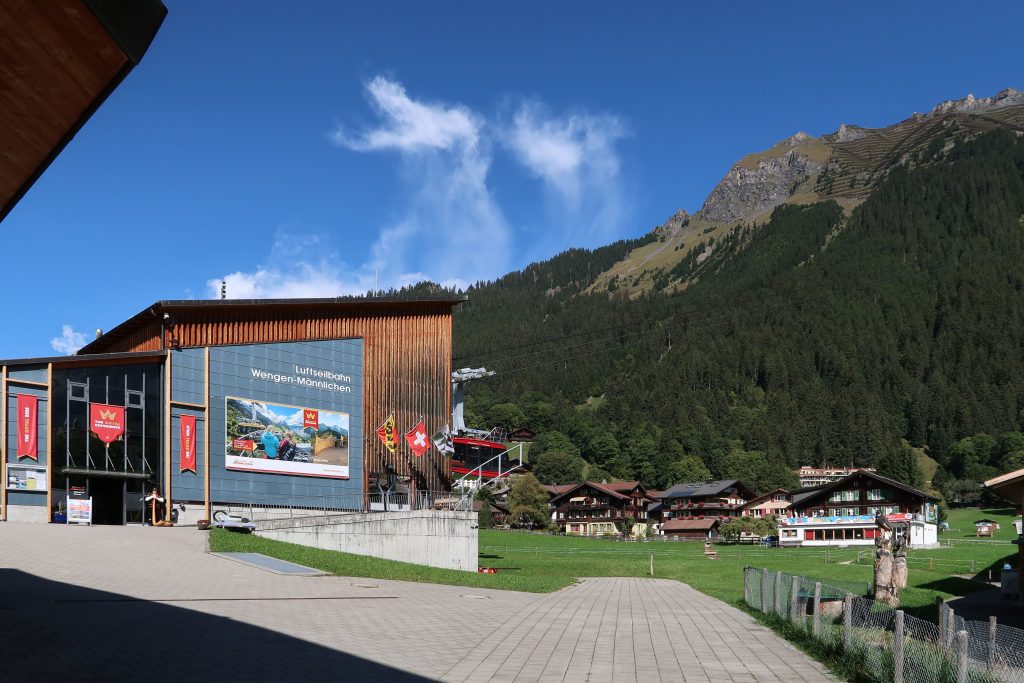 On the route downhill from Kleine Scheidegg to Wengen. Hard on the knees.